---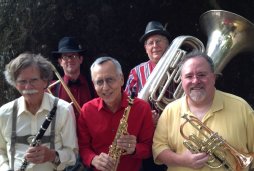 September 25, 2016
"September-Octoberfest"
Papa Oom Pa Pa Band
IOOF Hall
Music DivideMusic On The Divide is excited to present a new type of season-opening concert with this popular Foothill band from Nevada City and an Oktoberfest in Georgetown.
Please join us for traditional music, food, dancing and beer at an Octoberfest experience at the IOOF Hall.
OktoberfestOktoberfest is the world's largest Volkfest. First held in Bavaria in 1811 to promote agriculture, it is a 16-day festival running from mid or late September to the first weekend in October.
If you have them, wear your dirndl or lederhosen to add to the traditional atmosphere.
---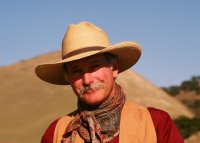 October 16, 2016
Dave Stamey
Cowboy Singer Songwriter
Cowboys and Indians magazine has called him "the Charley Russell of Western Music." Western Horseman magazine has declared his "Vaquero Song" to be one of the greatest Western songs of all time. In 2010, 2011 and 2013, True West magazine named him Best Living Western Solo Musician. Dave Stamey has been a cowboy, a mule packer, a dude wrangler, and is now one of the most popular Western entertainers working today.
Web Site: www.davestamey.com
---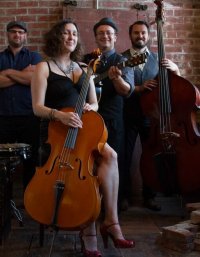 November 20, 2016
Dirty Cello
Blues and Bluegrass
Music On The Divide is excited to present Rebecca Roudman and her band who deliver a high energy and unique spin on blues and bluegrass. The vivacious cross-over cellist plays the cello like you've never heard it before. From down home blues with a wailing cello to virtuosic stompin' bluegrass, Dirty Cello is a band that gets your heart thumping and your toes tapping.
Web Site: www.dirtycello.com



---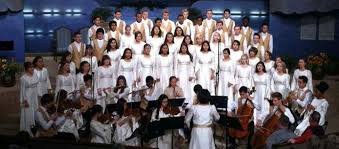 December 11, 2016
Weimar Academy Choir
The young musicians of the Weimar Academy Choir are returning to perform for Music On The Divide for the fourth time to delight and inspire with their talent and virtuosity. They present both a lovely sight and polished, heartfelt musical performances appropriate to the spirituality of the season. Instrumentalists as well as vocalists perform in the decorated IOOF Hall, so don't miss this magical concert.
---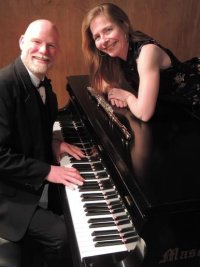 January 22, 2017
Ivory and Gold
The duo, consisting of Anne Barnhart on flute and vocals with Jeffff Barnhart on piano and vocals, performs a wide variety of styles from Ragtime to Swing, Broadway to Gospel, and thrills audiences with music, historical anecdotes and humor. Coming all the way from the East Coast, Ivory & Gold is performing in Georgetown for the first time.
Web Site: www.ivoryandgold.net

---
February 12, 2017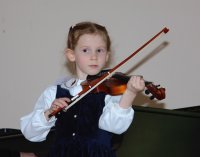 YOUNG MUSICIANS CONCERT
FREE CONCERT!
This special concert showcases the talent and hard work of local youth who have successfully learned, memorized and performed their music at a formal audition. Music On The Divide is especially proud to present these young people who will perform diverse selections on a variety of instruments.
---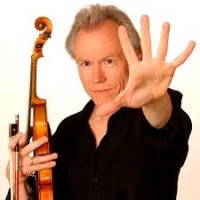 March 19, 2017
Tom Rigney
and Flambeau
Tom Rigney, one of the premier blues and roots music violinists in the world, is returning to MOTD's stage for the third time. A prolifific composer, his musical inflfluences come from a wide range of musical styles within the broad boundaries of American Roots Music. Tom Rigney is a true American original.
Web Site: www.tomrigney.com

---
April 9, 2017
Jason Sia
Concert Pianist

Jason Sia is recognized for his eloquently expressive depth of interpretation and seamless technique. His repertoire spans the works of Bach, Handel, Scarlatti, Haydn, Mozart, Beethoven, Schubert, Brahms, Chopin, Liszt, Tchaikovsky and Schumann, as well as Rachmaninoff, Debussy, Ravel, Prokofiev, Bartok, and Copland. He is an avid enthusiast of avant-garde music and a threetime winner of the Festival of New American Music Artist Competition.

Web Site: www.classicalmatters.com
---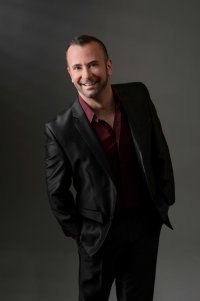 May 21, 2017
Terry Barber
Countertenor
End of Season Gala
Terry Barber's extraordinary vocal range and fluency in many musical styles have made him a favorite on some of the world's most storied stages. Critics have written that his performances are a musical experience, entertaining beyond what "classical" can be, imagined to be and yet informative and inspiring. His voice challenges what seems possible and performances are delivered as "theater where the connection with the audience results in laughter and tears."
Web Site: www.terrybarber.com


---