---

September 14, 2014
"Septemberfest"
Sierra Nevada Winds - Orchestra
The Sierra Nevada Winds Orchestra, composed of 45 brass, woodwind and percussion musicians, joined together in 1990 for the pleasure of performing as an ensemble. The group has performed in concert halls, parks and other venues throughout the Sierra.
Web Site: www.sierranevadawinds.org
OUTDOOR CONCERT: Wine tasting at 3:30 P.M. Concert at 4:00 P.M.
Location: Garden Valley Park, Marshall Road & Garden Valley Road in Garden Valley
---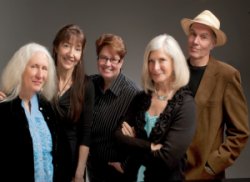 October 12, 2014
Sherry Austin & Henhouse
With four of the most popular Americana vocalists in the Monterey Bay area, Henhouse delights their fans with their engaging stage presence, upbeat songs, and great harmonies. The band is fronted by Sherry Austin on rhythm guitar and vocals, Sharon Allen on vocals and guitar, Tracy Parker on bass and vocals, Jim Norris on percussion, and Santa Cruz legend Patti Maxine on lap steel and dobro. Their music ranges from sweet love songs to gritty, rockin' songs about cars, trains, and love gone wrong. They sing with authority and passion, and their distinctive blend of folk, country and rock is filled with warmth and conviction. The band performs original songs written by Sherry and Sharon, as well as much-loved covers by Americana artists such as Kate Wolf and Nancy Griffith.
Web Site: www.hensinthehouse.com
---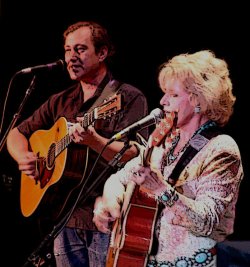 November 16, 2014
Lacy J Dalton
She's one of the most instantly recognizable voices in music - the woman People Magazine called "Country's Bonnie Raitt". From the first time Lacy J Dalton caught the public's ear, that soulful delivery, full of texture and grit, has been a mainstay of Country Music. When you sit to listen to a Lacy J Dalton album, you find yourself pulled in by the very power and heart of this vocalist, because she's not merely performing a ten-song set, she's bringing each and every tune to life. It's as if they were all written especially for her.
Web Site: www.lacyjdalton.com

---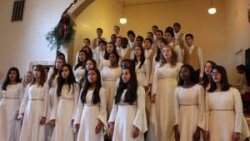 December 14, 2014
Weimar Academy Choir
The angelic voices of this outstanding youth choir will once again grace the I.O.O.F. Hall. Back for their third visit to the Divide, the choir will set the tone for the coming Christmas season with their broad repertoire of spiritual music.
---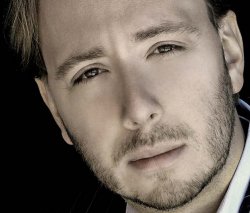 January 11, 2015
Thomas Pandolfi
Pianist Thomas Pandolfi is an exciting virtuoso who, with each passing season, is becoming more and more sought after by audiences worldwide, and showered with superlatives by critics for his passionate artistry and amazing technique. His orchestral appearances often feature not only the beloved masterpiece concerti by Tchaikovsky, Rachmaninov and Liszt, but also the equally brilliant ones by Paderewski, Rubinstein and Moszkowski. Additionally in the "Pops" genre, Thomas is considered a leading interpreter of the works of George Gershwin.
Web Site: www.thomaspandolfi.com

---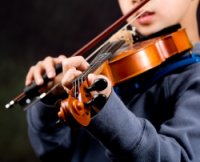 February 8, 2015
YOUNG MUSICIANS CONCERT FREE!
FREE CONCERT!
This is a great opportunity to hear the youthful musical talent from the Georgetown Divide who range in age from 7 to 22. The music performed will include vocal and instrumental selections from standard music literature including Baroque, Classical, Romantic, and Contemporary. Each piece is played with youthful enthusiasm and a passion for the performing arts.
---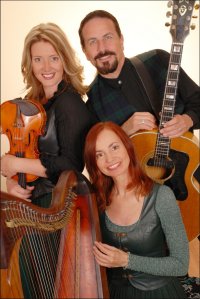 March 15, 2014
Golden Bough
Rooted in the traditional music of the seven Celtic nations (Ireland, Scotland, Wales, Cornwall, The Isle of Man, French Brittany and Spanish Galicia), Golden Bough has become a popular and indemand group on both sides of the Atlantic. Since their formation in 1980, this trio of modern day minstrels has traveled to numerous countries, to bring their music to enthusiastic folk fans the world over. Backing themselves on an array of acoustic instruments; Celtic harp, guitar, octave-mandolin, mandolin, accordion, violin, penny-whistle and bodhran, they blend their voices in the pristine harmonies that have become a Golden Bough
Web Site: www.goldenboughmusic.com

---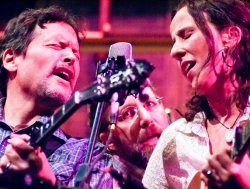 April 12, 2015
Rita Hosking
Heartfelt country soul set by someone who has quietly become one of the best... Hosking is a real talent, and sits alongside Nanci Griffith as someone who understands the human heart and can touch it every single time. The songs of Rita Hosking are as fragile as a newborn baby, and defiant as a West Virginia coal miner. Rita Hosking is backed by "Cousin Jack" - Sean Feder (Dobro/banjo), Andy Lentz (fiddle), and Bill Dakin (upright bass).
Web Site: www.ritahosking.com

---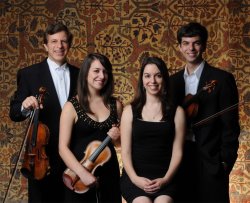 May 17, 2015
Season Finalé and Gala
The Mazmanians
The Mazmanian family performs lively and soulful folk-inspired classics from around the world. Be dazzled by Gypsy, Spanish, Armenian tunes and other surprises that fly off their fiddles and piano! "Delightful, charming, flashy and charismatic. For the Mazmanian family music is a way of life!" - San Francisco Chronicle
Web Site: www.mazfamily.com

---