---
September 16, 2018
Sierra Symphony
Outdoor Concert
Georgetown Elementary
School Amphitheater
From Pop to Classical, The Sierra Symphony is a delight to the ear and the soul. This community orchestra is dedicated to cultural enrichment through symphonic music. The Sierra Symphony, under the direction of Roy Fulmer, Jr., is composed of local musicians from El Dorado, Amador, and Sacramento Counties. The symphony performs several concerts a year, and Music On The Divide is excited to have them kick off our 2018-2019 Concert Season.

Web Site:
---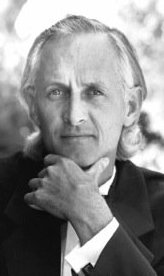 October 28, 2018
Cole Dalton
GLENN COLE DALTON enjoys a full career as Pianist and Teacher. He has been performing continuously in the Bay area since 1983, most notably in the Classical piano repertoire. He is, moreover, an accomplished jazz pianist and teacher, and often includes jazz works in his programs. He enjoys sharing with the audience his insights into the works to be performed, as well as connections between the pieces and stories behind their composition. A Fine, serious pianist with a broad musical background, he has twice performed in the past for Music On The Divide.
Web Site:



---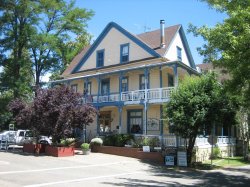 November 11, 2018
November Benefit Event
The November Benefit promises to be an exceptional event! Jason Dubey and the Historic American River Inn will be co-hosting the Anniversary Event, celebrating 30 wonderful years of Music On The Divide. The event will feature a special raffle and silent auction to benefit Music On The Divide. Details will be announced in the Fall at the start of the Concert Season!
Web Site:
---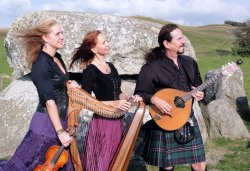 December 9, 2018
Golden Bough
Rooted in the traditional music of the seven Celtic nations (Ireland, Scotland, Wales, Cornwall, The Isle of Man, French Brittany and Spanish Galicia), GOLDEN BOUGH has become a popular and in-demand group on both sides of the Atlantic. Since their formation in 1980, this trio of modern day minstrels has traveled great distances to numerous countries, to bring their music to enthusiastic folk fans the world over.

Web Site:
---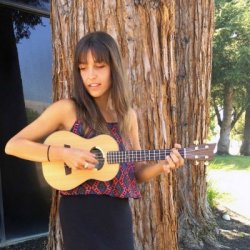 January 20, 2019
Jessica Malone
JESSICA MALONE is an award winning singer/ songwriter that was raised in the tall mountains of far northern California. Her original music and powerful and soothing vocals evoke a sense of wanderlust, self-discovery, positivity and moving forward. Her raw and unfiltered approach to folk/ Americana songwriting creates music that will take you back in time, while her heartfelt lyrics will keep you rooted in the present.
Web Site:


---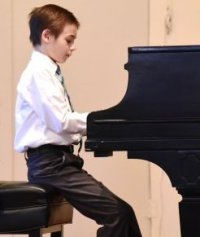 February 24, 2019
25th Annual Young Musicians Concert
FREE CONCERT!
Our annual crowd-pleaser showcases the amazing variety of musical talent from our youth right here on the Georgetown Divide. Past performers have ranged in age from 6 to 22 and often display a depth of musical ability beyond their years. The IOOF Hall is typically packed in support of these outstanding young people who are not only talented, but also brave to perform in front of a live audience. This delighful concert is FREE and continues the mission of Music On The Divide to support the arts.


---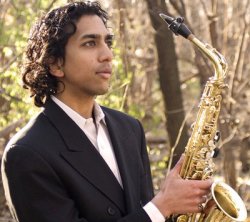 March 24, 2019
Ashu
When was the last time you attended a classical concert where the saxophone was front and center? The answer is almost certainly "never"—unless you've been to a performance by this tremendously talented young artist. "Just as much fun to watch as to listen to" (Dallas Morning News), ASHU "is in perpetual motion on stage and has an ability to keep an audience totally enthralled" (WQXRClassical Radio for The New York Times)
Web Site:
---
April 28, 2019
Tom Rigney & Flambeau

No strangers to the IOOF Hall stage, TOM RIGNEY & FLAMBEAU will be returning for the Fifth time to perform their high-energy, "blowthe- lid-off–the-joint" music. Rich and deeply infectious, Tom and his very talented band specialize in Zydeco, Cajun and "Good Times" music. Rigney has been a part of the San Francisco Bay Area roots music scene for more than thirty-five years. The repertoire is original, eclectic, passionate, and Filled with a musical and emotional intensity that will come as no surprise to those who have enjoyed Rigney's performances in the past.

Web Site:
---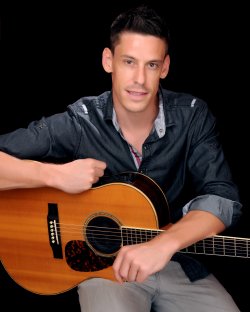 May 19, 2019
Andy Hackbarth
Classical and Spanish Guitar
Hi. I'm Andy. Just a kid from Colorado who grew up on a llama ranch; started playing classical guitar when I was a wee lad. Dabbled in bands and songwriting in college before packing up and moving to Nashville to do the music thing 'fo real'. Been touring fulltime since 2009 - the last few years mostly with my band. I spend most of my time traveling, cliff-jumping, hiking, etc., but always seeing the world with a guitar or piano close by.
Web Site:


---