---
January 22, 2023
The Quitters
Two guitarists, Stevie Coyle and Glenn Houston, originally The Quitters, will now be joined by bassist extraordinaire Chris Kee who moved back to the Bay Area earlier this year. Chris has officially joined The Quitters, transforming them from a duo into a trio. Each having quit some of the best bands in the business, Coyle, Houston, and now Kee have joined forces to become a right-handed, right-side up fingerpicking and left-handed upside down flatpicking twosome with a classically-trained cellist who has joined them as an Americana bassist. Audiences are delighted. The three perform mostly acoustic but some electric and there is much serendipity.
---
February 12, 2023
Jennifer Reason, Pianist

We loved her when she accompanied Terry Barber, but Jennifer Reason is an artist in her own right. Hailed as a pianist "in the league of Carnegie Hall," a "rising star" whose playing is "lush, sensual and colorful: like a painting" (Sulzbach-Rosenberger, Germany), who possesses an "extraordinary skill" (D. Frantztreb, S.C.C.), Jennifer Reason is a vibrant young performer in consistent demand, and the recipient of Sacramento Business Journal's Top 40 Under 40 Award for 2016. She gave her first solo recital at the age of 5, and had acquired her first Staff Pianist position by the tender age of 12. She has since gone on to appear in solo and ensemble performances across Europe, the United States and Canada.

https://www.eventbrite.com/e/jennifer-reason-pianist-tickets-512018690687
---

March 19, 2023
Andy Hackbarth
We welcome back vocalist, multi-instrumentalist, classical guitarist, comedian and songwriter, Andy Hackbarth who performed for us in 2019. Andy holds a Bachelor of Music in Classical Guitar Performance from the University of Colorado but also studied at the Lawrence University Conservatory of Music and the Aspen Music School. "Andy is, without question, the most versatile performer I have ever seen… He has a natural charisma on stage, a mesmerizing virtuosity on the guitar, and a voice that completely.
---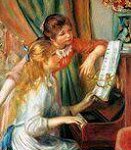 April 23, 2023
Young Musicians Concert
For 29 years, Music On The Divide has presented a concert of local young musicians who apply, audition and then perform before a live audience. We have been treated to delightful and amazing performances by young people who have the disipline to practice, polish and perform pieces on a variety of instruments. Last season we were treated to a performance by Ariadne Antipa, a world-renowned concert pianist who performed a decade and a half ago in multiple Young Musicians Concerts. Other participants in the YMC have become teachers and professional musicians. Don't miss this concert.
---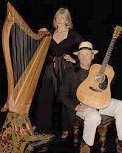 May 21, 2023
Rob and Christine Bonner
Folk harpist, Christine Bonner, is a stunning harpist who has performed for many years in concerts and special engagements throughout the West Coast.
Rob Bonner is a self-taught guitarist, with extended talents in bass guitar and violin. His moving compositions are heavily inspired by experiences and memories of his tour to Vietnam.
They will be joined by their longtime friend and multi-instrumentalist extraordinaire, Joe Craven. The result is an exciting and alluring mixture of acoustic instruments and percussion… a show not to be missed!
Music On The Divide welcomes the Bonners for the first time to our stage.
For Tickets Online:
https://www.eventbrite.com/e/rob-christine-bonner-with-special-guest-joe-craven-tickets-602850681617?aff=ebdssbdestsearch
---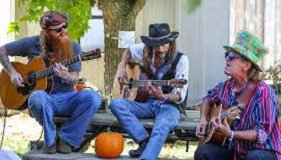 September 17, 2023
Achilles Wheel
Paul Kamm, Jonny Mojo and Shelby Snow are singer-songwriters , an acoustic trio who bring high energy and engaging stage presence to a quieter place, combining a bit of Country and Bluegrass to the band's famously hard driving sound. Their diverse songwriting has an infectious quality that shines. They are leading voices in the Northern California Roots scene. This will be an outdoor concert at the Georgetown School Amphitheater.
* Outdoor concert at the Georgetown School Amphitheater
For Tickets Online:
https://www.eventbrite.com/e/achilles-wheel-outdoor-concert-tickets-656965139417
---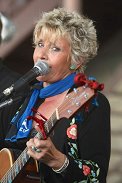 October 22, 2023
Lacy J. Dalton
Lacy J. Dalton is an American country singer and songwriter with a career that has spanned many decades and touched the hearts of millions of music fans. In March 2017 Lacy J Dalton was inducted into the North American Country Music Association International Hall of Fame, and in 2018 she was nominated for a Lifetime Achievement Award.
In addition to her 1979 Top New Female Vocalist award, she also brought home numerous Grammy nominations and three prestigious Bay Area Music Awards for Best Country-Folk Recordings. Lacy has appeared in shows with the likes of Neil Young, The Grateful Dead, Grace Slick and the Jefferson Airplane. We welcome Lacy J. Dalton back to Georgetown.
For Tickets Online:
https://www.eventbrite.com/d/ca--el-dorado-hills/lacy-j-dalton/
---
December 10, 2023
Lady of The Lake
Celtic band, Lady of the Lake, celebrates the fire of life and the dance of the ages with their contemporary Celtic-influenced music. The group performs instrumental music and epic songs, highlighting cello, violin, and? flute against rhythm guitar and drums and the sounds of harp and keyboard. Performing in Georgetown for the first time, this group will provide a holiday-themed program.
---